In this article, I will show you how to buy something on Ebay.com. To buy a product, you first need to go to the product card on the site.
For example, we will try to buy Mechanix tactical gloves. By the way, excellent gloves, i recommend them.
On the product card, you can see the parameters, product price, description, whether there is delivery to your country and how much it costs. The cost is shown in dollars.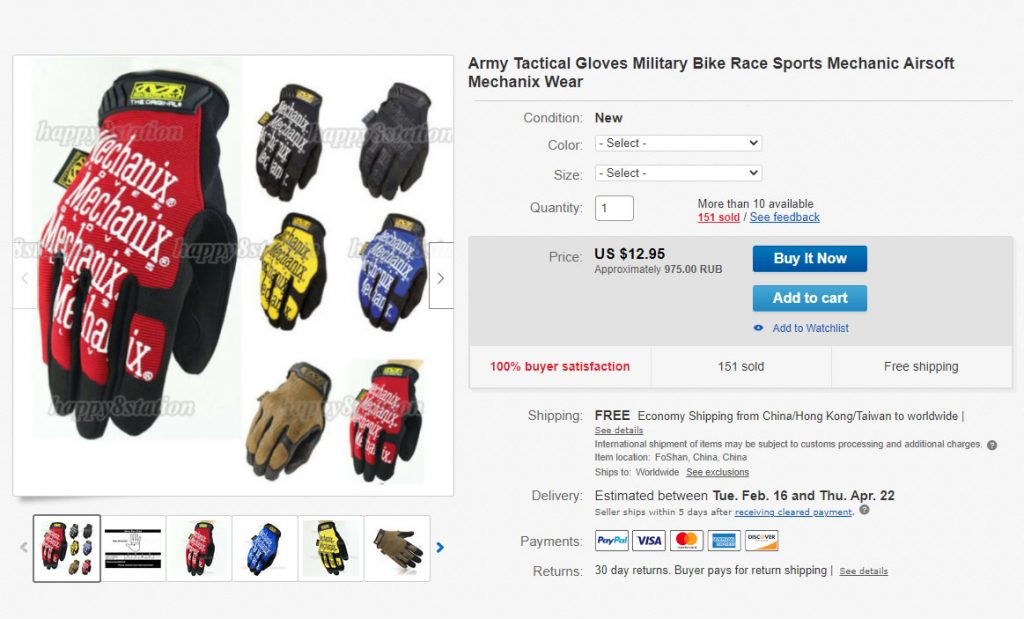 For this product, you can choose the color and size of the gloves. Delivery for this product to United States is free.
Also, you can see how many products have been sold, reviews of buyers who have already received the product.
After you select the desired product parameters and decide to buy the product, you must click on the "Buy it now" button.


Next, you will be taken to the checkout page, where you will need to fill in the delivery address and select a payment method.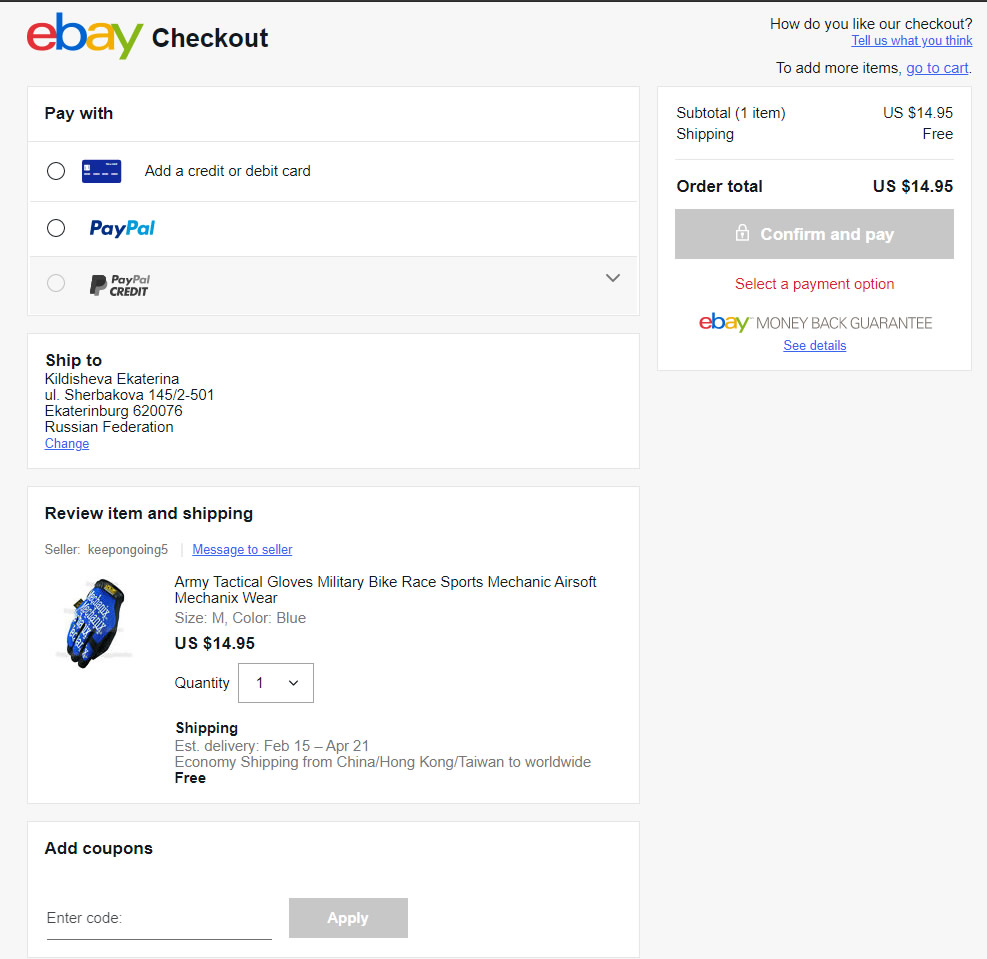 On the same page, you can enter a coupon for a discount if you have it.
You can pay for the goods in two ways: Paypal or credit card (Visa or Mastercard). Be careful, not all cards are accepted for payment.
We'll tell how to register with PayPal in another article.
After choosing a payment method and authorization, you need to click the "Confirm and pay" button after that you will be redirected to the successful payment page, and your order will be included in the list of orders or purchase history.
To get into the list of your orders, you need to click on the item in the top menu My eBay -> Purchase History.
On the purchase history page, you can see all your orders, as well as their status (when paid, when sent, etc.)
Usually ordered items arrive within a month. Sometimes the delivery time may be longer. Occasionally, the goods do not reach buyer at all for some reason.
But even in this case, the money for the ordered product can be returned in 100% of the amount.
How to track the order and what to do if the items do not arrive, we will tell you in another article.
Have a good buy!