Whether you are working in a workshop or dealing with cutting or sharp objects, these gloves are great for protecting you from wounds and cuts.
They are made of durable plastic that successfully resists punctures. With these gloves, you can hold the knife by the blade, pick up broken glass, or work with other sharp objects without cutting yourself.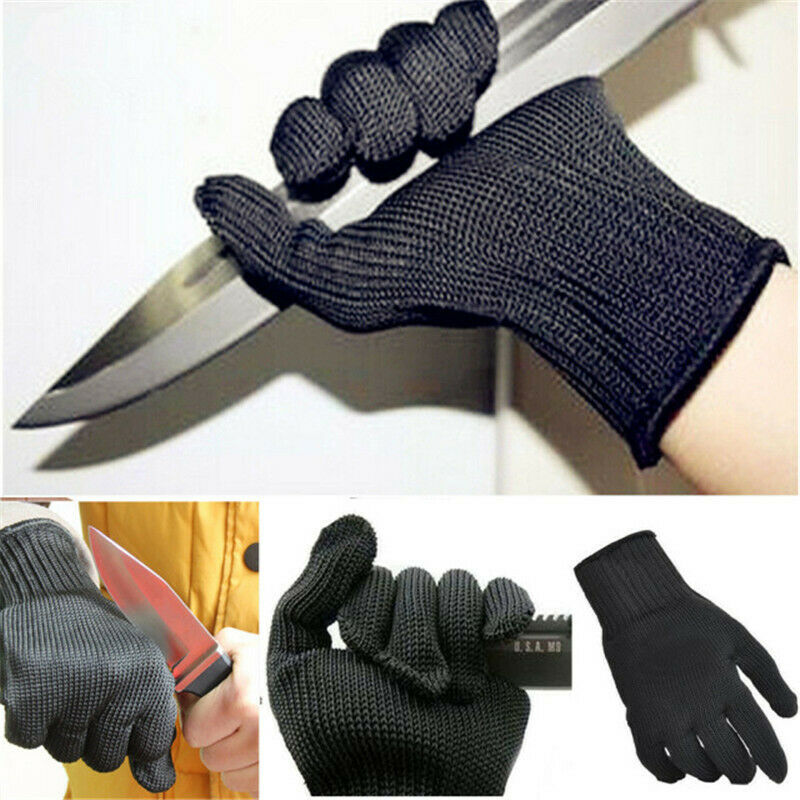 This safety gloves has embedded in stainless steel wire, so it can reduce the harm by sharp materials such as dagger, triangular scraper, glass, stone, etc. It can be widely used for protecting your hands when you do glassing working, metal processing, mining, food cutting and other works.
Material non-toxic, easy to wear off, breathable, flexible, durable.

With superior anti-cutting performance. Wear resistance and resistance to tearing performance.

Anti-cutting performance, knife resistant, anti-wear, anti-tear, flexible, non-slip, breathable.
Specifications:
Condition: 100% Brand New and High Quality
Material: Polyester
Color: Black
Price about US $5 with shipping! It's amazing deal.